The Buyers' Club.

Pre-negotiated rates, no minimums, no contracts, any vendor, any device.
Avoid vendor lock-in, save a ton of money (25% on average), automate vendor management, and enjoy life more.
The vCom platform will work if you want to buy directly from vendors, or if you use other aggregators. But there's good reasons to look closely at the vCom Buyers' Club:
Mix and match vendors to best suit your needs
Any carrier, any device
No minimum term, no lock-in
"Across 50 offices, vCom has eased the burden of tracking our inventory, our carriers, and most importantly managing our costs. Everything we need is at our fingertips" — Michael Williams, Littler Mendelson
Do you really have time to negotiate pricing with dozens of IT vendors for every service?
Let vCom do it for you. When you become a member of the vCom Buyer's Club you gain access to the power of aggregation, consolidation, and normalization.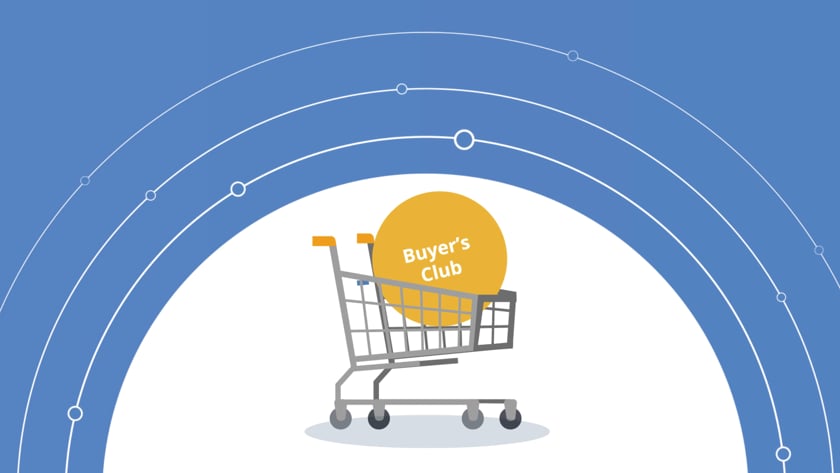 Take advantage of aggregated buying power similar or lower to what large enterprises pay. You get the benefit of the large discounts that vCom has already negotiated, securing the absolute best pricing and terms & conditions without the time-consuming legwork.
Invoice Consolidation and Normalization
vCom Buyer's Club members save time and frustration with easy invoicing. We consolidate all your vendors into a single, accurate invoice. And we normalize every invoice with consistent, understandable language—no matter what the vendor calls a service—eliminating any inventory confusion and enabling you to accurately track and report on what you're spending and where. Take advantage of all the time and financial savings the vCom Buyer's Club has to offer.
We can almost certainly save you time and money. Schedule a demo to see how.
Our demos are friendly and no-pressure. We promise not to waste your time, spam you, or give your information to anyone.